Sex Geek Professional Speakers Kit
---
Do You Wa­nt To Be Confident and Prepared Around Your Speaking?
Want to look professional, build credibility, and foster a reputation of being a pro who's really easy to work with?
Wish you could wow the people you want to impress, and have them recommending you to others for professional gigs?
Wonder if there's a way to get out of your own way and save tons of time and frustration when it comes to requesting and responding to invitations to speak?
Worry that you'll put all this effort in, and it won't grow your business, your credibility, your list or help you make a living?
Whether you're just starting out or want to refine and polish to take your career to the next level...
[Photo of an out-of-focus man dressed in black and holding a sliver iPad under his arm against a grey background, while extending an in-focus microphone towards the viewer.]

[Five, side-by-side photos: Reid Mihalko, Cathy Vartuli, Marla Renee Stewart, Ignacio G Rivera, and Mason Luke]
Join Sex and Relationship Geek, Reid Mihalko, creator of ReidAboutSex.com and SexGeekSummerCamp.com, and advocate for the shy and awkward, Cathy Vartuli, founder of TheIntimacyDojo.com, for a program designed to get you prepped, organized, and ready to capitalize and leverage your sex ed speaking genius! Featuring sage advice from Marla Renee Stewart, Ignacio G Rivera, and Mason Luke!
In this learn-at-your-own-pace program, you'll learn the whys, the hows, as well as implement and build out the things you need to have a polished, professional and powerful Speaker's Kit of your very own that you can send to all the speaking queries coming your way!
In this course, you will learn how to:
Identify the speaking style that thrills you so you can focus on reaching people in a way you love.
Define the top topics you love to talk about so you have defined answers and suggestions when people ask you what you could speak on.
Develop a powerful bio (in the right lengths) that helps you stand
out in the crowd, shares your story, and builds credibility while drawing people in.
Learn what photos you need in the right sizes, formats, and poses that will leave your audiences feeling connected and inspired and have event organizers thrilled to showcase you!
Look over-the-top professional (and get paid faster!) by having your W9 filled out and on hand, complete with your EIN! This will save you so much time and hassle and have administrators love you for having your act together!
Brainstorm a list of questions on key topics so you can present your ideas, build your brand, and showcase your knowledge in exciting and intriguing ways that get you gigs and clients.
Establish an easy-to-forward Press Page with a list of talks/interviews and appearances to build credibility. If you feel like you have nothing to put on that page or like to take it to the next level, you'll learn what to do to get press.
Identify free gifts that attract your ideal clients, make people eager to interview you, and help you capitalize on paid and unpaid gigs.
Build your Speakers Kit Folder where all your necessary speaking info lives, organized with links to key programs, freemiums, promo materials, articles, and email templates that allow you to land the speaking gigs and get hired.
Learn best practices and how-tos of submitting proposals and panel discussions.
Learn best practices for being a more inclusive speaker and educator.
Discover approaches to increase diversity and inclusivity in the gigs you choose and the language you use.
Learn a simple, effective way to request (and get!) testimonials that will help nervous followers say yes to your programs and Cathy's best practices on how and when to use them.
Personalize the Speakers Kit Email Templates so you can submit and respond effortlessly and with professional panache to requests for interviews, summits, festivals, conferences & press — You'll have all the information you need to pitch them the inspiring talk ideas they want.
[Photo of diverse audience sitting in chairs and clapping and smiling at each other and the speaker, with windows in background.]
How do you know if this course is for you?
It is NOT for you if:
You want to hyperinflate or exaggerate your skills and credentials.
Your goal is to say whatever will get you the gig, no matter if you believe it or not.
You aren't good with giving friendly and supportive feedback while you learn and test-out new skills and perspectives. (This program is recorded, but the comments section in the members portal is alive and awaiting your engagement!)
This course is for you if:
You want to make a difference and model authenticity while stepping into your power.
You want to showcase your real skills and achievements in an impactful and inspiring way.
You want to speak virtually, in person, or both!
You want to start or grow your speaking platform on summits, podcasts, interviews, online courses, press interviews, and others.
You know that there is room for everyone to succeed and understand that you sharing your perspectives and advice to help others also helps you build skills and gain new perspectives on your own work.
You're shy and uncertain if you can do this (Cathy LOVES helping people like you!)
You feel like an imposter and get mugged by your insecurities (Reid SEES YOU!)
You're new to the field.
You're new to speaking.
You are really outgoing and you want to reach more people.
You're a veteran speaker with some good things already happening and you want to polish and step up your speaking game. AND save time and frustration when you do speak.
You know there are people who need what you have to offer and you just haven't been reaching them in a way that helps you make a difference.
[Photo from the back of a larger woman speaking from stage. She has a brown jacket, and a computer in front of her, addressing a large out-of-focus audience.]
What You Get:
2 full days worth of recordings & resources full of powerful approaches, insights, and how-tos — Along with recorded Q&A and hot seat sessions, brainstorming sessions, and pause-while-you-write work time all designed to let you walk away feeling confident, prepared, and ready to rock!
Templates and resources for you to customize and anchor what you're learning
Reid and Cathy's wisdom and success structures that will encourage you to implement the coursework and win!
Lifetime 24/7/365 Access to all the program materials and recordings so you can revisit the content anytime, anyplace, across all of your devices at your own pace!
Our 30-Day Money-Back Guarantee
Speakers Kit was recorded Saturday and Sunday, August 29th and 30th, 2020. Classes ran from 9:30am to 5:30pm Pacific Time. Both days were recorded and all videos, audios, worksheets and handouts are now available to YOU, 24/7/365 so you can binge-watch everything like your favorite NETFLIX show, or review the content at your own pace, as well as return to the course over and over whenever you need it!
---
This class ran previously as a 1-day class at $297. Your registration TODAY grants you lifetime 24/7 membership to 2 FULL DAYS of recordings, course templates & handouts broken up into bite-sized modules! PLUS, Reid's 30-Day Money-Back Guarantee!
Comes with Our 30-Day 100% Money Back Guarantee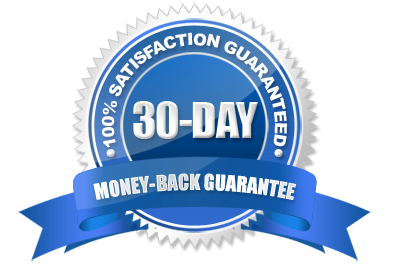 [30-day money back guarantee blue ribbon seal]
Test-Drive Speakers Kit for 30-Days with nothing to lose! If you're not happy with Speakers Kit, email Reid asking for a refund within 30-days, and get a full refund, no questions ask!
---
What People Are Saying About Reid and Cathy:
"Cathy is one of the most caring, nurturing facilitators I've ever encountered. With the Momentum program, we worked through the specific steps of creating the foundational elements of online business (writing bios, building lead magnets, etc.). Every step of the way Cathy created a safe container for us to be brave in sharing and giving feedback so that we ALL got stronger!"
~Leah Carey, Good Girls Talk About Sex
"No matter the topic, even if it was one I thought I wasn't interested in, I have always found Reid's presentations more than worth the time. He is always both highly informative and entertaining. He clearly knows what he's talking about, and unlike many other experts, he can also COMMUNICATE that knowledge well.
I highly recommend Reid both as educator and coach. I did go to him once with something I'd been stuck on for years, and was shocked at how much progress/change I was able to make with just one session. (I was able to stay unstuck after that, so didn't need to go back, but would not hesitate to do so with other problems.)"
~ Karoline
"I have been a student of Cathy's 4 times now! Twice in person for week long intensive sessions and twice in virtual multi-week training courses. I keep coming back for more because I love Cathy's teaching style, her content and her genuineness. Cathy's Business Training Courses as well personalized feedback has helped me grow my business exponentially! Not only have sales gone up 100X since I first started by business, but I am also significantly more confident in what I do and offer to clients."
~Mason Luke of MasonLuke.com
"About Reid's business coaching... Since I missed his workshop at my own conference (Sex Down South), Reid was sweet enough to do a condensed version and catered it, just to me. As he asked me questions, my inner flame lit up with the thoughts of my passion and how I can give my gifts of sexual education to the world. From this realization, Reid was able to give me amazing and practical advice to digitize my curriculum to create a more profitable platform. I've gone to many business classes, read a ton of business books, and I'm always looking for ways to enhance my craft. Reid was able to pull out what I needed in all of an hour! I will definitely be looking to him in the future; to not only keep me accountable, but help me bolster new and fruitful ways of fostering my passion and building on my income."
~Marla Renee Stewart, MA, Co-Founder of the Sex Down South Conference
"I found working with Cathy very helpful. Her insights into how to use small steps in the building of a business really helped me to "chunk" my work, so it didn't seem overwhelming, it didn't need to get all done at once! That allowed me to take my time, work on the smaller projects in the order, and the time that I wanted to. I highly recommend working with Cathy if you're new (or old) to the sex education or therapy field and are looking to make new headway in your business."
~Erik W. House from lovemultipliescoaching.com
'Reid, I am in awe at your ability to conduct a group and transmit wisdom! It was thrilling for me to participate in the process. I can appreciate how much experience and practice went into getting the teachings distilled down into the bullet points, and your humorous presentation was brilliant!"
~Cheri, San Diego
"Cathy is an amazing, caring, considerate, impassioned human being. She has a warmth to her character that invokes an ease within me. That ease helps me shed light on the shadows of my resistance. She is inspiring and supportive. Her classes have been incredibly informative, carefully cultivated, and have had an immeasurable impact on my person and my business. I am motivated and confident in a way I never imagined. Cathy has given me the skills to focus and create action, where before I was drowning in doubt and uncertainty. She reels in amazing groups of folks who make the classes that much more phenomenal. My business and person will forever be grateful for what I have learned, and implemented thanks to Cathy's creativity and dedication to helping others reprogram their lizard brains."
~Susanna Beeman of ColofulAdvice.com
"Wow! How AMAZING and completely unexpected! What a true gift from the Great Divine! My experience with Reid was the single most powerful and heart-opening event for me the whole weekend and more : )"
~T.B., North Carolina
"I've taken lots of marketing and business building courses and Cathy excelled at providing a compassionate environment combined with the specific instructions and support needed to actually accomplish the important but sometimes daunting tasks involved in growing an online business. Highly recommended!"
~ Angela of TheArtOfSuccessForWomen.com
"I will take part in literally anything Cathy offers. I always feel incredibly supported and believed in. Cathy helps me believe in myself and my capabilities, which is rare and so incredibly helpful. Not only that, her constructive feedback is actually useful."
~Julia Sheldon of JuliaSheldon.com
---
About Your Instructors
[Side by side photos. On left, image of Reid from the waist up on stage wearing a red Sex Geek shirt, speaking into a microphone and looking at the camera. On right, Cathy on stage in black shirt looking at audience and speaking into a microphone.]
CATHY VARTULI is a Relationship and Sex Educator who presents workshops internationally on relationship skills, overcoming social awkwardness, body image, trauma release, and sexuality. She has worked with thousands of clients from 72 countries. As a certified Cuddle Party Facilitator, she's been seen on Bill Nye The Science Guy discussing consent and Cuddle Parties. www.TheIntimacyDojo.com
REID MIHALKO: Sex and relationship geek Reid Mihalko of ReidAboutSex.com helps adults and college students create more self-esteem, self-confidence and greater health in their relationships and sex lives using an inspiring mixture of humor, keen insight, and comprehensive, pleasure-focused sexual health information.
Reid frequently speaks at colleges and universities on healthy relationship skills, and regularly appears in the media sharing his views on shame-free sexuality.
In 2018, Reid began a restorative justice-based accountability process, stepping down from teaching, to address sexual misconduct and harms from 2010 that had been courageously shared as a result of #MeToo. The formal, year-long process was shared publicly and can be found at TinyURL.com/reidaccountability.
Reid's workshops and college lectures have been attended by over 50,000 people. He has appeared in media such as Netflix's Chelsea Does... with Chelsea Handler, Oprah's Our America With Lisa Ling on OWN, the Emmy award-winning talk show Montel, Dr. Phil's The Doctors on CBS, Bravo's Miss Advised, Fox News, in Newsweek, Seventeen, GQ, The Washington Post, and in thirteen countries and at least seven languages.
Reid is also founder of Sex Geek Summer Camp, Sex Geek Conservatory, and Sex Geek School for Gifted Sex Geeks, which help sex educators learn valuable business skills that allow them to reach more people with greater ease, transform more lives, and make a better living as sexperts.
Follow @ReidAboutSex on Facebook and YouTube and Instagram.
About Your Guest Teachers
[Photo a beautiful black woman with a shaved head and a playful smirk (Marla Renee Stewart) wearing pearls and a dark top]
MARLA RENEE STEWART, MA is a sexologist and a sex coach who runs her own sexuality education company, Velvet Lips. She is also a Co-Founder of the Sex Down South Conference and the Sexual Liberation Collective. She has studied human sexuality for more than 19 years and has been featured on a variety of media outlets, as well as spoken to various audiences around the world. www.VelvetLipsSexEd.com
[Image of Ignacio G. Hutía Xeiti River, a Queer, Trans/Yamoká-hu/Two-Spirit, Black-Boricua, and Taíno activist, with a shaved head, wearing large framed, translucent, pinkish eyeglasses, white feather earrings, and a red and black striped blouse with one side of the neck draped over exposing their shoulder.]
IGNACIO G HUTIA XEITI RIVERA, MA, is a cultural sociologist with expertise in sexual trauma and healing for marginalized populations. Ignacio is a Queer, Trans/Yamoká-hu/Two-Spirit, Black-Boricua, and Taíno activist who prefers the gender-neutral pronoun "they." They are an internationally known gender non-conforming speaker, educator, writer, and performer with over 20 years of experience on multiple fronts, including economic justice, anti-racist and anti-violence work, as well as mujerista, LGBTQI and sex-positive movements. Ignacio is also the founder and curator of Poly Patao Productions, which began 20 years ago and centers the sexual liberation of LGBTQI people of color. Ignacio's work is influenced by their lived experience of homelessness, poverty, and sexual trauma and is focused on providing educational opportunities that are especially geared toward the sexual liberation of queer women, transgender, multi-gender, gender-queer, gender non-conforming, gender variant and queer people of color.
Ignacio, together with their daughter, Amanda, are co-hosts of Pure Love Talks, a Youtube series involving intergenerational conversations and lessons for creating sustainable relationships with children, normalizing sex education, and shifting the culture of sexual abuse.
As the founder and director of The HEAL Project, Ignacio is on a mission to prevent and end childhood sexual abuse through healing the wounds of sexual oppression and embracing sexual liberation.
About Your Class TA
[Photo of a white man with short brown hair with a playful smirk and raised eyebrows (Mason Luke) wearing glasses, and adjusting his bow tied with one hand standing in front of a trans-pride flag]
MASON LUKE has been selling sex toys for over 15 years, and owns his own business selling adult products with a specialty for the LGBTQ+ Community. As a queer transgender man, Mason knows that finding quality products that work can be difficult and costly. He works with many product manufactures to help make products more functional and inclusive. He is most known for his honest and comical product reviews on Youtube. www.MasonLuke.com
Ready?
Or
Comes with Our 30-Day 100% Money Back Guarantee